Intergenerational Choir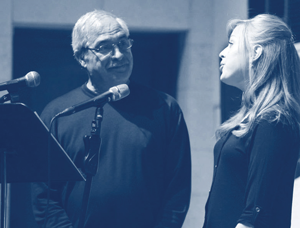 Who: Anyone 18 & over, of any ability! No previous musical experience is required.
What: The Intergenerational Choir is an inclusive music making experience for members of the West Virginia community. We are looking for adults of any age and ability to make music with us. Come meet new friends in a relaxed and friendly environment while exploring your best musical self! Music for the group will be decided based on member's preferences. We hope to do a wide variety of music from several different decades. Choir practices will be run by a Music Therapist and a Music Therapy Graduate Student at the CED who will happily work to meet the varied needs of our group members. The group will perform a concert in the community at the end of April.
Purpose: To give all community members of WV the opportunity to engage in music-making and performance.
When: Tuesdays from 2-3pm beginning February 6th, 2018.
Where: 2nd floor conference room at the Center For Excellence in Disabilities 959 Hartman Run Rd Morgantown, WV 26505
Cost: Free!